Supply and installation of Solar Hot Water Systems, Photo Voltaic Systems – Hybrid and Grid Tie and Heat Pumps for Residential and Commercial Application.
For quality Service before, during and after installation
"In the 3 years that I have been back in South Africa, there has not been a person / company / service provider that has come remotely close to the professional service that you provide. If all companies were like yours, I would live a long and peaceful life with no grey hair." George – Monte Vista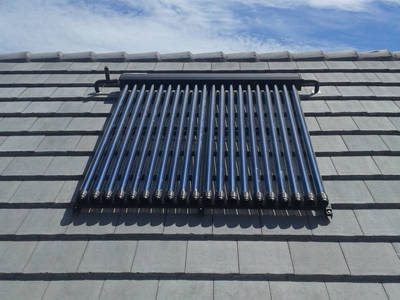 Solar Hot Water Systems
Each system consists of a geyser and a panel.  The geyser capacity is determined by the number of people in the household, and the size or combination of panels is determined by the surface area to…
READ MORE
Photo Voltaic Systems
If you own a rooftop whether it be residential or commercial you can benefit from a Solar PV solution. Our installing partners have delivered the largest number of installed solar PV commercial projects in South Africa…
READ MORE
Thank you Jill and Valerie and the installation team.  From our first interaction, it was clear that the Renaissance Solar team was extremely professional, highly efficient and everyone went out of their way to assist us.  Thank you for your speedy response to our request for urgent assistance and making a stressful time less so. We will certainly recommend Renaissance Solar.  Many thanks again!
"The installation went 100% according to plan, the system works 100% and the rebate went through. In the 3 years that I have been back in South Africa, there has not been a person / company / service provider that has come remotely close to the professional service that you provide. If all companies were like yours, I would live a long and peaceful life with no grey hair."
"It is really a pleasure doing business with your company, and a lot of the after sales service that we enjoy, is thanks to you."
Derek and Gaye – Somerset West
"The team was fantastic and professional ….I'll certainly recommend your company !!!!"
"I've had 2 different solar geysers installed by Renaissance Solar at different times in the last 18 months.  Both times their service was excellent during quoting, installation and follow-up.  Jill and Valerie are friendly, knowledgeable, extremely efficient and professional.  They accommodated my tight schedule and were an absolute pleasure to deal with. "
"We had a 200lt Solar Hot Water System installed and I can say that Renaissance Solar are one of the best and most professional company's to deal with.  Their service and follow up were excellent and I have no hesitation recommending them to anyone."
"Renaissance Solar just installed a 300lt Solar Hot Water System.  I can highly recommend them as their service and communication throughout the process was excellent.  The installation team were efficient and friendly."
"Thank you to Cobus and Richard for your excellent service to the customer. It is wonderful to find a company where the representatives arrive early for an appointment and also for the prompt responses to customer…"
Solar Hot Water Systems / Photo Voltaic Systems / Heat Pumps