Atmospheric Water Generators
Water from Air units for home, office and business
Never worry about standing in queues again or water scarcity!
This is the most technologically advanced Drinking Water Generator  with units that have the ability to generate 70Lt or 140Lt of water per day on a 60% humidity. Tried and tested in Western Cape. The system includes the Filtration and UV system. The unit has an internal storage capacity of 8Lt that could be pumped out to an external storage of your choice. The cost of the water is only between 50c to 80c per litre dependng on how long you run the unit for each day.
The Blue Water Generator is equipped with a full management system that can be monitored and controlled via a web app on your mobile device. With this App you can monitor water delivery, as well as know when you need to replace water filters and UV lights.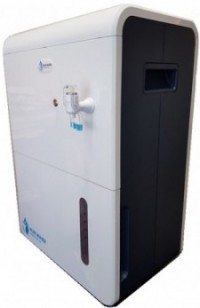 70Lt unit can sit inside your home or outside under cover. Free delivery in greater Cape Town area with 10 litre BPA free plastic water bottle with tap.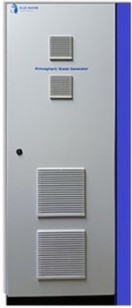 140Lt unit sits outside – fully weatherproofed.
Shower and Sanitatation Kit – non-drinking water.
Kit includes 70lt non-potable water unit, 500lt tank and a pump.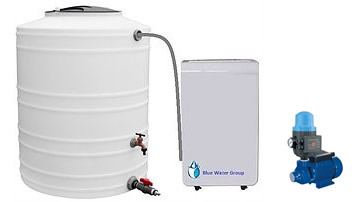 Special opening offer while stocks lasts!
70Lt unit: R15 975 + vat
140Lt unit: R59 975.00 + vat
Shower and Sanitation Kit: R21 975.00 + vat.
Rent to buy option over 3 years also available.